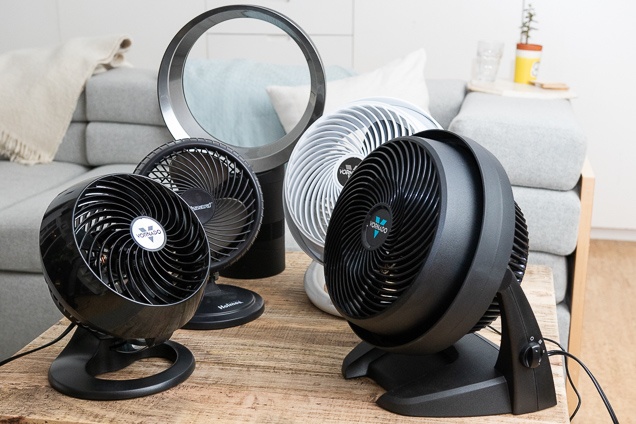 If you are thinking about getting eco-friendly fans, you've probably thought about "Why do I need a fan?" too, at least for once. For starters, it's safe to say that there are a lot of other options to stay cool in the summers. You can drink more water, you can opt for swimming and you can even wear lighter fabrics to keep the heat away. But eventually you'd need a fan because the environment inside your house and the heat trapped inside can cause some serious discomfort. In simpler words, even if you decide to wear nothing in your house, you'd still sweat a lot in summer without a fan.

So for now, one thing is established that having a fan is important no matter what. And as far as eco-friendliness is concerned, well, it's the 21st century and we do have eco-friendly fans in the market. Yes, you read that right! You can easily find an eco friendly standing fan or an eco friendly ceiling fan in the market, that too at affordable prices.

Ceiling Fans
Ceiling fans are eco-friendly and we are now going to explain it all to you in detail so that you are convinced to get one. You see, for starters, ceiling fans are sleek and they are available in a variety of sizes and designs that can fit the interior of your home just the way you want. They are an effective solution that can really help you beat the heat inside your house. On the other hand, these fans literally consume a very small amount of electricity. In other words, these fans are energy-efficient which is something you are looking for. You can even find a silent ceiling fan in the market because as said earlier, technology has upgraded literally everything that we have.

Instead of using an air conditioner in the house, if you just put two to three ceiling fans, these devices can help you save upto 40% which is a lot. So yes, it's pretty much justified why you should be using ceiling fans in your house and how they can help you with eco-friendliness.

Tower Fans
Want an alternative to ceiling fans? Well you can opt for tower fans that can sit on the floor and you don't have to mount them on the ceiling. These fans are compact and they take very little floor space yet they can easily provide cooling for an entire room. Especially if you have a large room that you want to keep cool then a tower fan is the best option to go for because these fans come with the feature of air distribution. These fans distribute the air at 90 degrees while oscillating which is why you should give them a try. Not only this, in fact, you can even opt for the tower fan that comes with the feature of ionization to keep the air around you fresh and clean.
Tower fans are specifically made for those who like using eco-friendly products in their house. So if you really do care about the environment then opt for one and do some good for the planet Earth that you are living in.

If you want us to compare both these types for you then honestly, we'd recommend you a tower fan because it's a better and a more eco-friendly option. Tower fans are also cheaper than the ceiling fans which is another major reason why you should invest in them. Now without wasting anymore time, start looking for a tower fan on the internet and buy the best one you see.